OUR SERVICES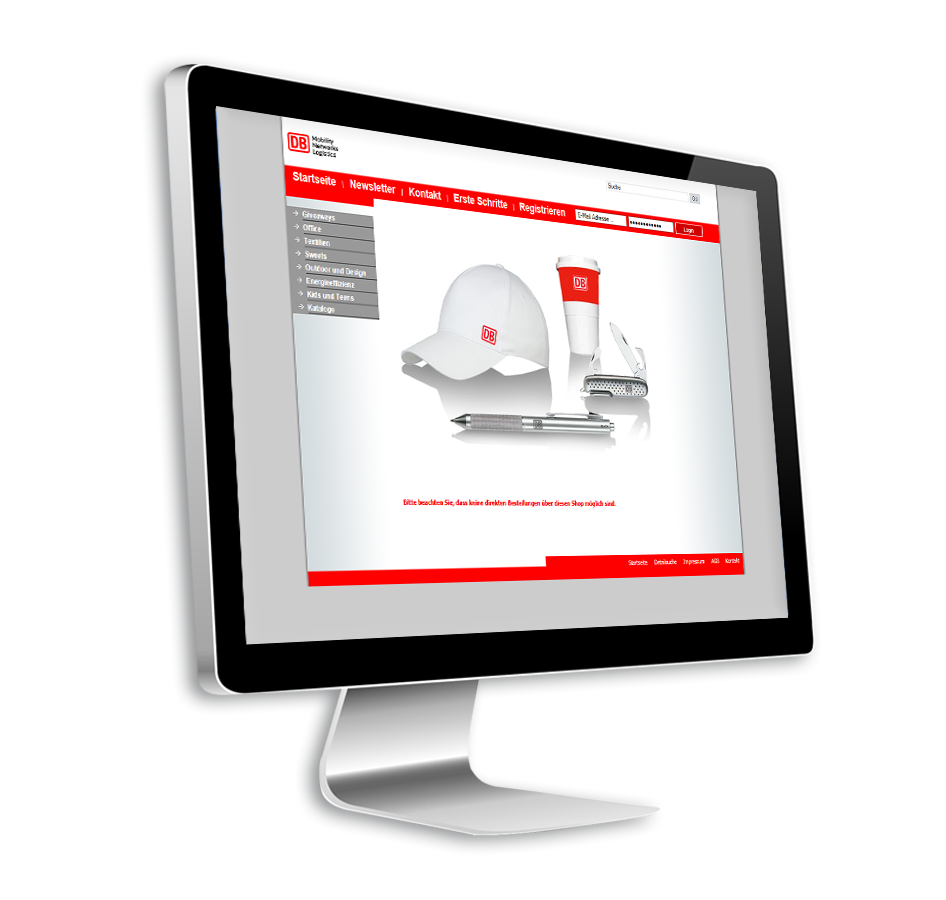 FASTER

Efficiency and process optimisation are by no means limited to timetables for Deutsche Bahn.

CHEAPER

Cybergroup has replaced traditional printed catalogues for promotional articles and give-aways with an internal web shop solution, thereby significantly cutting down on costs in terms of time and paper.

MORE MOBILE

The new shop provides a gigantic selection: there are about 15,000 available articles that can be researched and calculated online, including customisation costs. The four current 'print' catalogues are available on the portal as downloadable files.
On behalf of its long-term customer Deutsche Bahn (DB), Cybergroup has developed, printed and distributed a new catalogue full of standard advertising media to all DB offices. It contains the following: 45 of the most popular promotional articles, all branded in the corporate design of the transportation company. Cybergroup has put this collection together in coordination with the responsible parties at Deutsche Bahn, produced and printed them and also taken charge of the storage and delivery to the various locations. The production of the catalogue, including providing product photos, rounds off the full promotional article service which the largest railway company in Central Europe has relied on since 2012. In addition to the printed copies, Cybergroup also provides a new version as a PDF file every year, which can be downloaded by DB employees. These services also proved to be very convincing at the latest budget tender, as a result of which the contract between the two companies was extended by another three years, starting this year.