News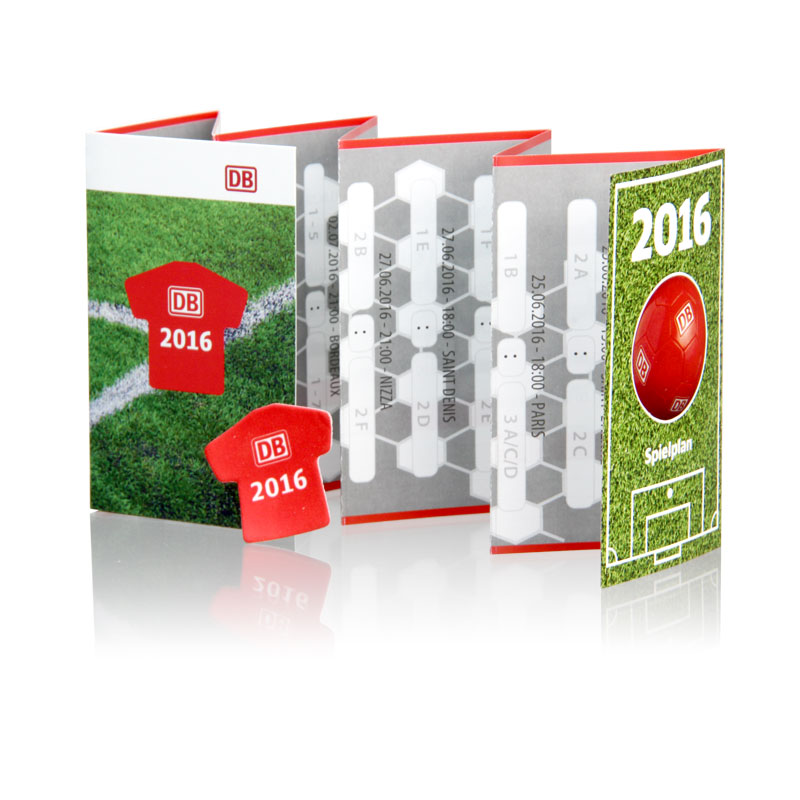 EUROPEAN SOCCER CHAMPIONSHIP 2016
For the company with the slogan "Moving the future", Cybergroup has embraced what has to be the most moving advertising theme for 2016: for European Soccer Championship 2016 we have produced adidas footballs, football shirt-shapped gym bags, popcorn, match schedules with football shirt-shaped smartphone cleaners and other products in Deutsche Bahn's bright red signature design.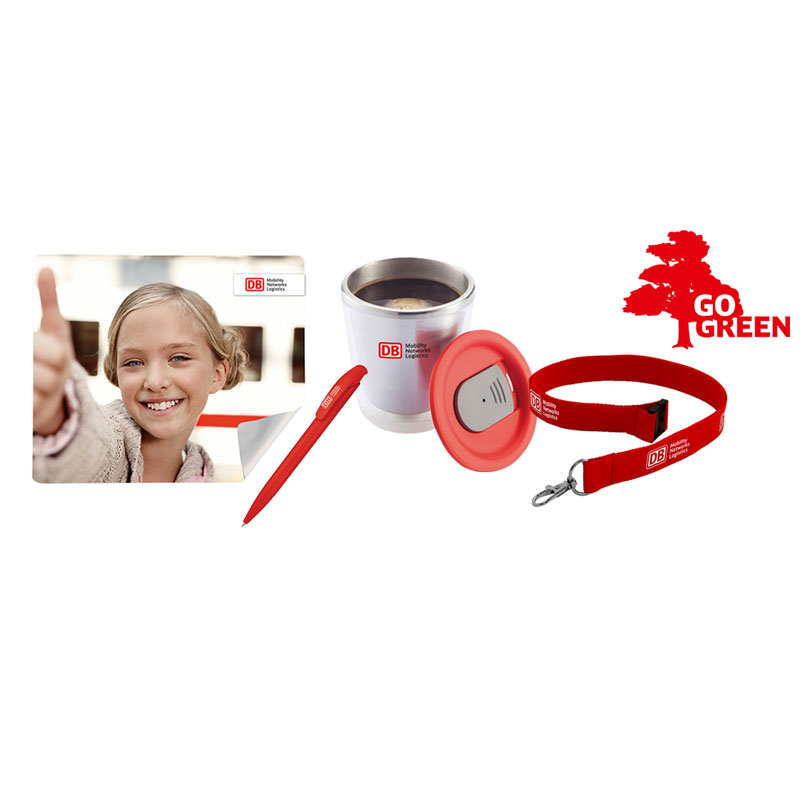 CLIMATE-FRIENDLY DELIVERY – GO-GREEN
To improve CO2 efficiency, Cybergroup uses DHL's eco-friendly programme GoGreen to deliver products for Deutsche Bahn. The programme focuses on avoiding, reducing and offsetting greenhouse gas emissions. The top priority is to reduce CO2 emissions, which have the greatest negative effect on the environment as a result of logistics operations.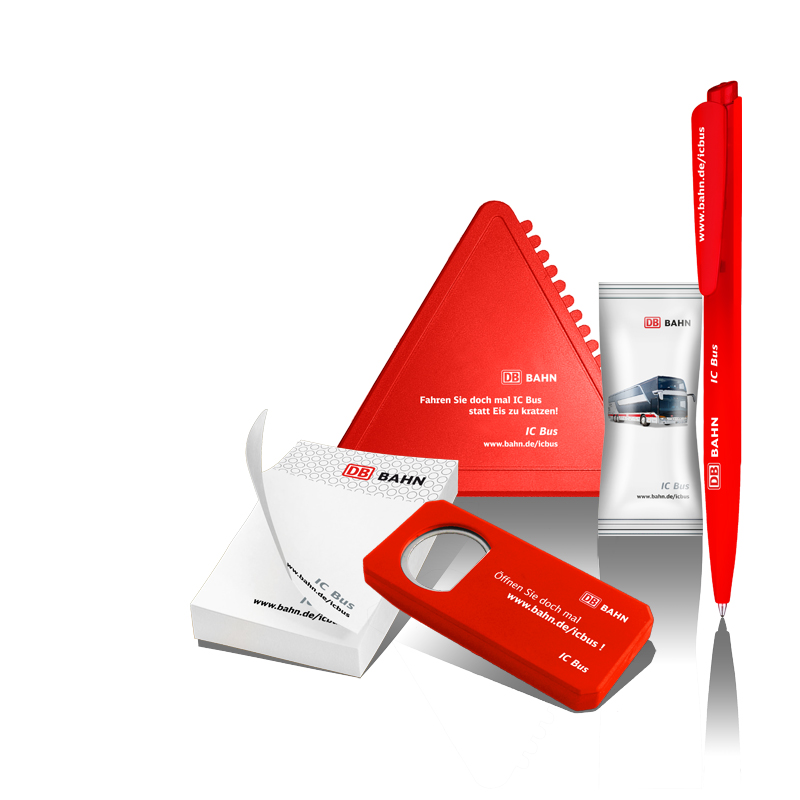 HANDY ITEMS FOR LONG DISTANCE BUS PASSENGERS
cyber-Wear has produced promotional items for guests travelling with the long distance bus company IC Bus, which can, quite literally, "do things". Customers and potential customers alike always enjoy getting these handy articles, which are a real help when dealing with everyday tasks: Post-It pads and ballpoint pens - ideal for writing down brilliant ideas when you're on the go or messages to people back home. Seeberger nuts - the small snack popular with almost all travellers. Bottle openers inviting you to open the IC bus website, to be reused indefinitely, and ice scrapers as a reminder to all those travelling in their own car instead of the IC bus!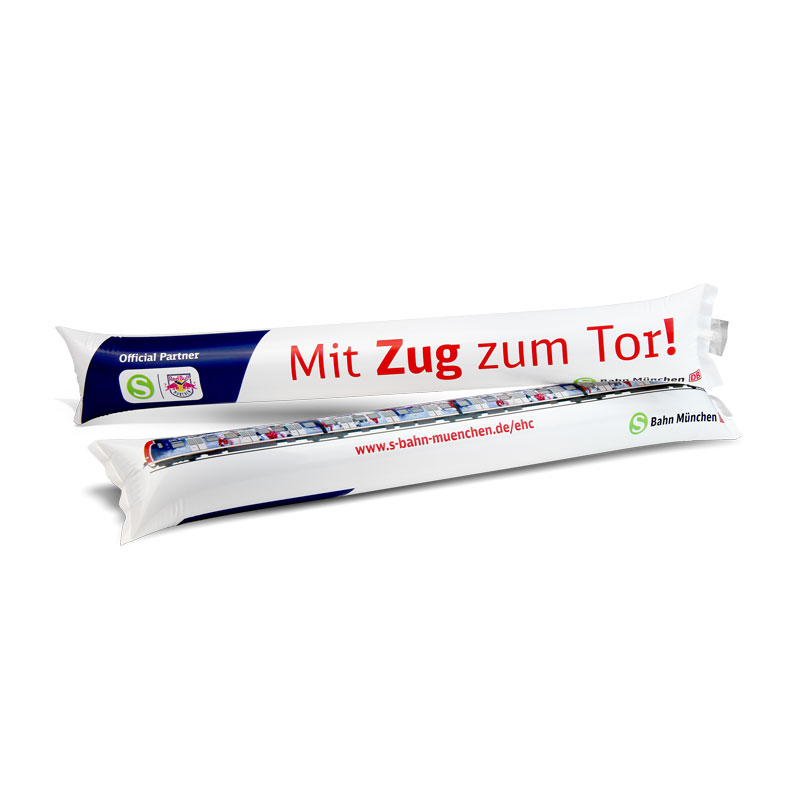 FAN PACKAGES TO GET INTO THE SPIRIT OF THE GERMAN ICE HOCKEY LEAGUE FINAL 2016
In April 2016, fans, Deutsche Bahn, sponsor Red Bull and cyber-Wear showed their support at Munich Ice Hockey Club's first ice hockey championship game with these rowdy, eye-catching items. For the fourth and all-important game in the final series against the Wolfsburg Grizzlys, DB subsidiary S-Bahn Munich commissioned cyber-Wear to produce 10,000 fan packages consisting of airsticks and champions T-shirts, given out to fans in front of the stadium - promoting the message in a highly visible, unmistakably loud way. The airsticks were flat packed in polybags, printed with "Mit Zug zum Tor!", (let's go for goals!) referring to the special S-Bahn urban railway train decked out in the brand design of Red Bull Munich ice hockey club. This train shuttles around the Munich railway lines regularly, transporting fans to the stadium, free of charge on games days, as the S-Bahn ticket is included in the game ticket price. EHC Red Bull Munich won the German ice hockey championship on this day, turning the champions T-shirts from the fan packages into emotionally charged souvenirs, guaranteed to be worn and cherished for a very long time.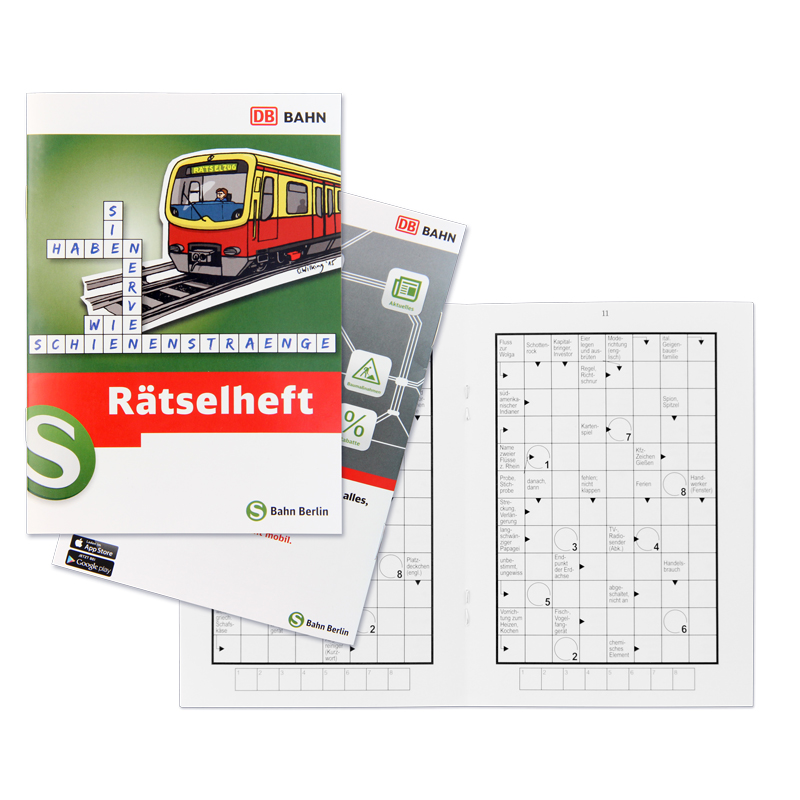 PUZZLE BOOKS FOR RELAXING TRIPS WITH KIDS
Puzzle books are still a source of strong competition to the steadily growing influence of electronic games. Almost all children love doing puzzles, and they are a cure for boredom when travelling. German Railways assigned cyber-Wear with the task of creating children's puzzle books, including a cover in the S-Bahn Berlin corporate design to occupy young guests on train journeys. Parents travelling with children will be happy too - about the peace and quiet they can enjoy, and the fact that they can keep their own smartphone instead of the kids using it as a games console throughout the trip.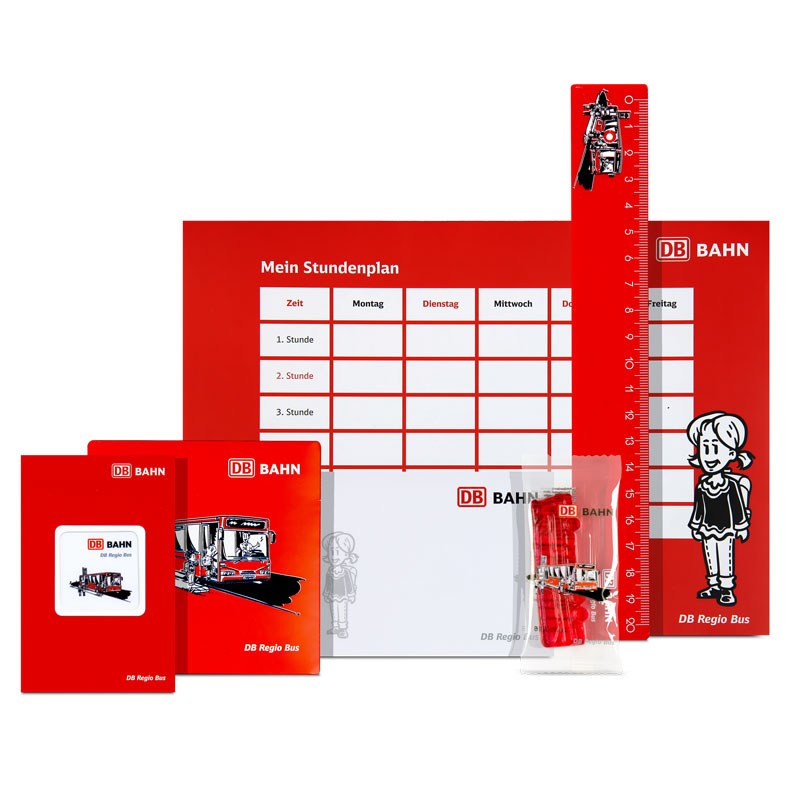 CLASSIC & MODERN GIFTS FOR SCHOOL BEGINNERS
When another school year begins, a new phase of life commences for first-year pupils, who will be travelling by bus and train on their own for the first time. Germany's biggest bus operator DB Regio AG commissioned cyber-Wear to develop and produce school beginners' sets to be given out to young passengers. The sets include a traditional paper time plan, naturally printed with the DB logo design, and a ruler with a bus motif - absolute classics for start of school giveways. The set also includes bus-shaped fruit gums and a mouse pad, as well as a smartphone cleaner - gifts that go with the times for young digital natives.